The logo mirrors the square swatch format of the palettes for some flair and memorability. The blog/website design is consciously bare to let the stills and palettes shine.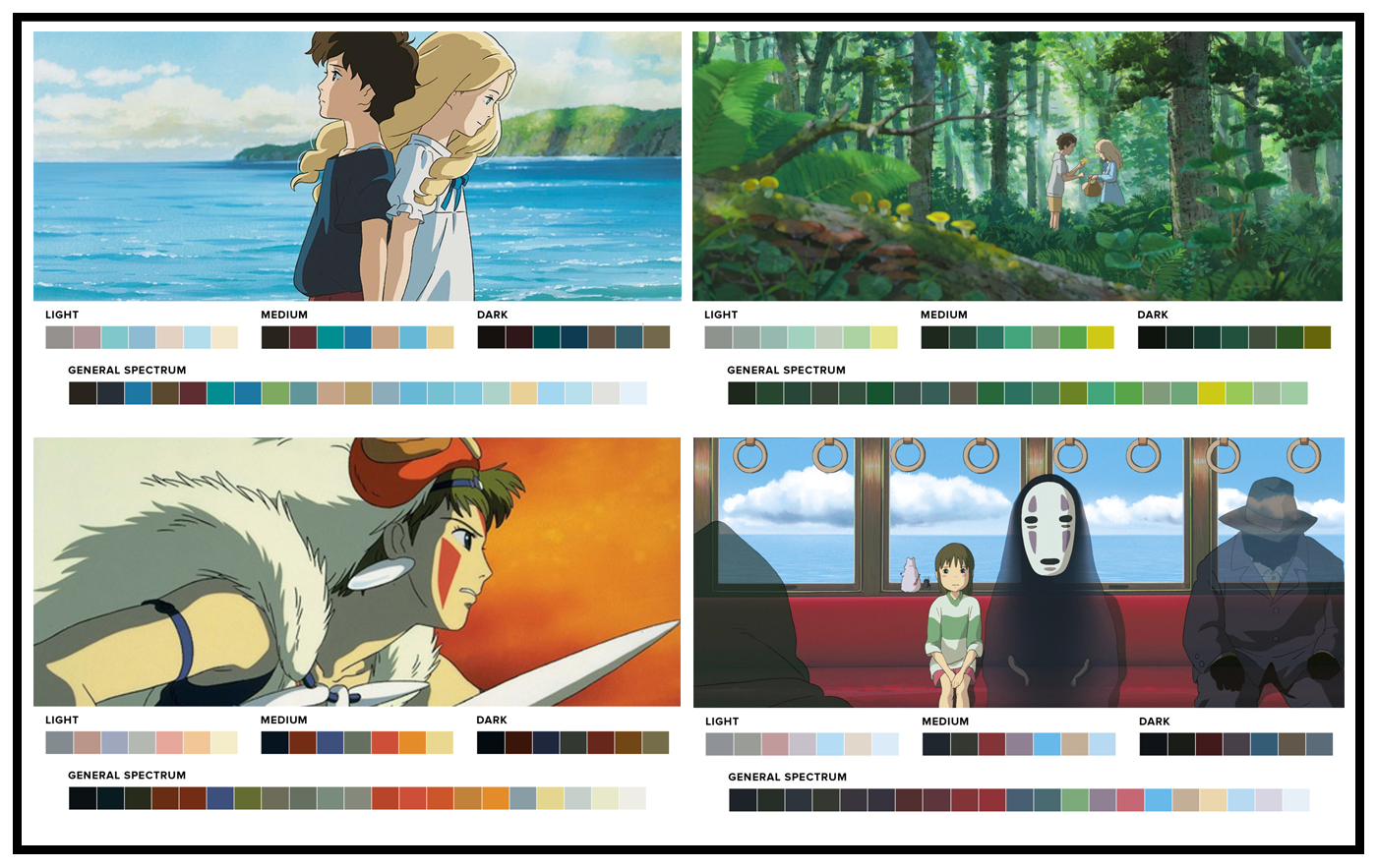 I was approached by ThinkJam to make some color palettes for the best animation studio around, Studio Ghibli. The palettes promoted their newest and, sadly, last film When Marnie Was There.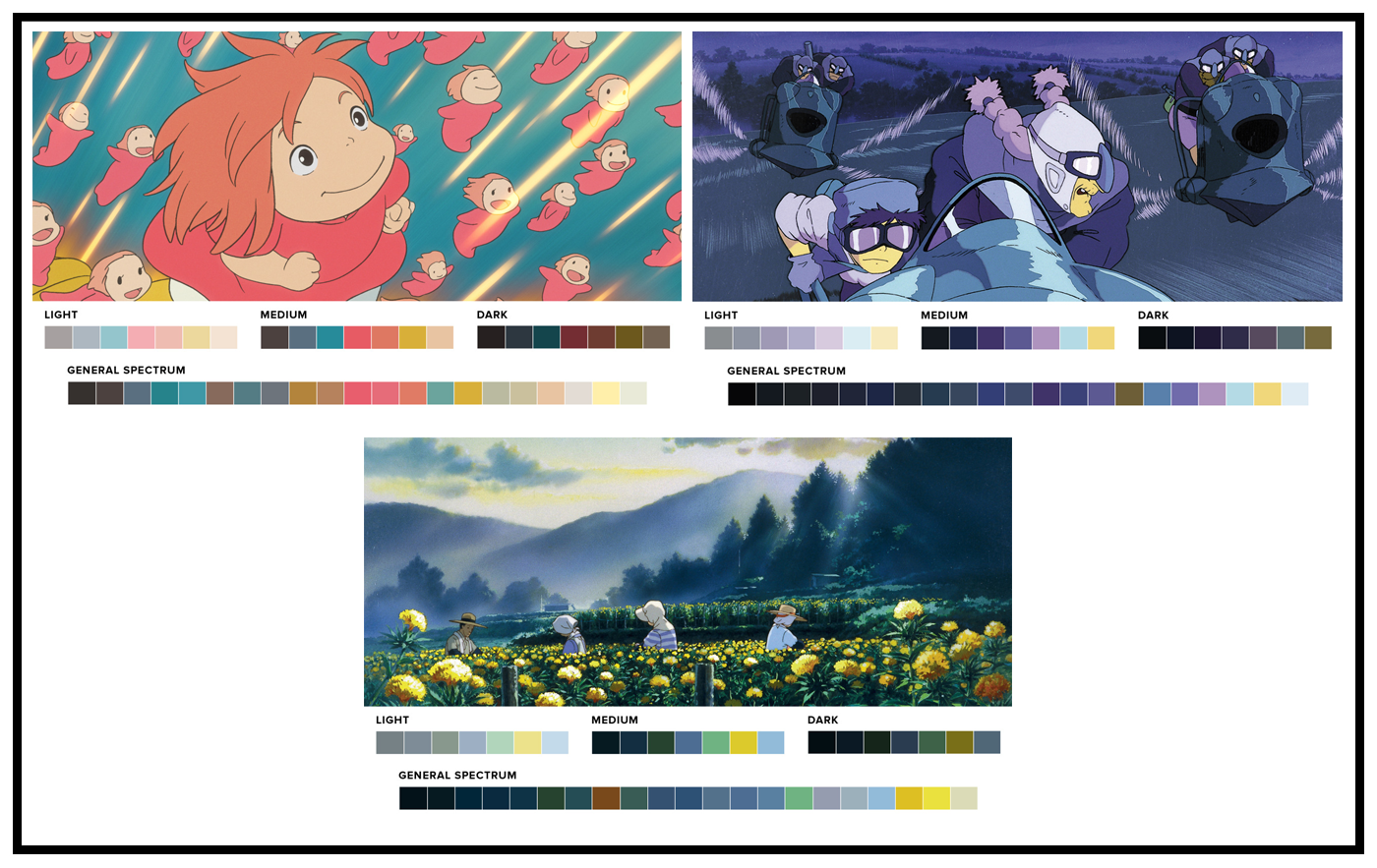 With an amazing roster including Princess Mononoke and Spirited Away, I was honored to be a part of this promotional push. The kind people at LOVE Magazine featured the palettes as a brief retrospective.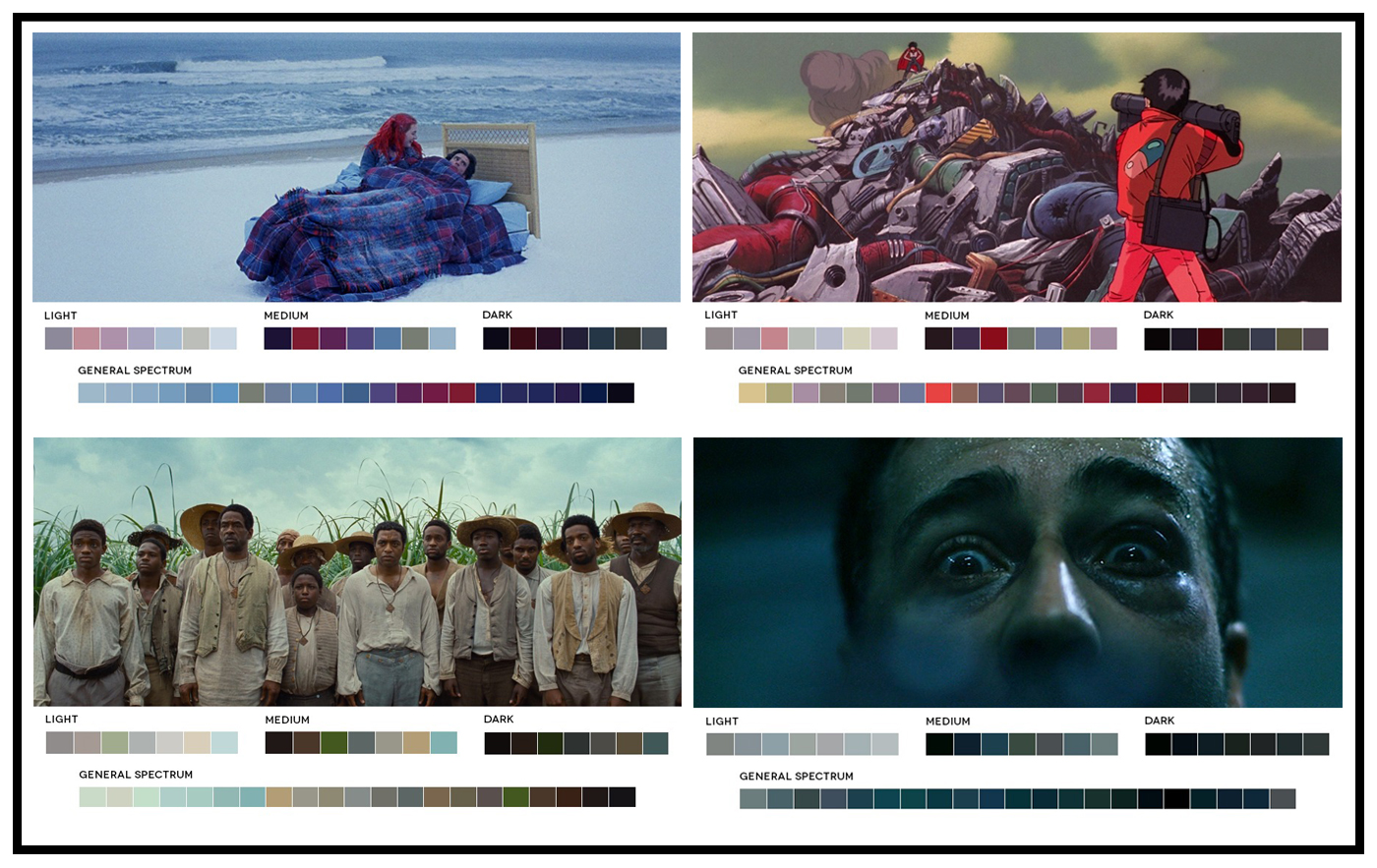 Overall, the project became a study of color in films. The relationship between color, cinematography, set design & production design are apparent, but the blog has other uses and applications.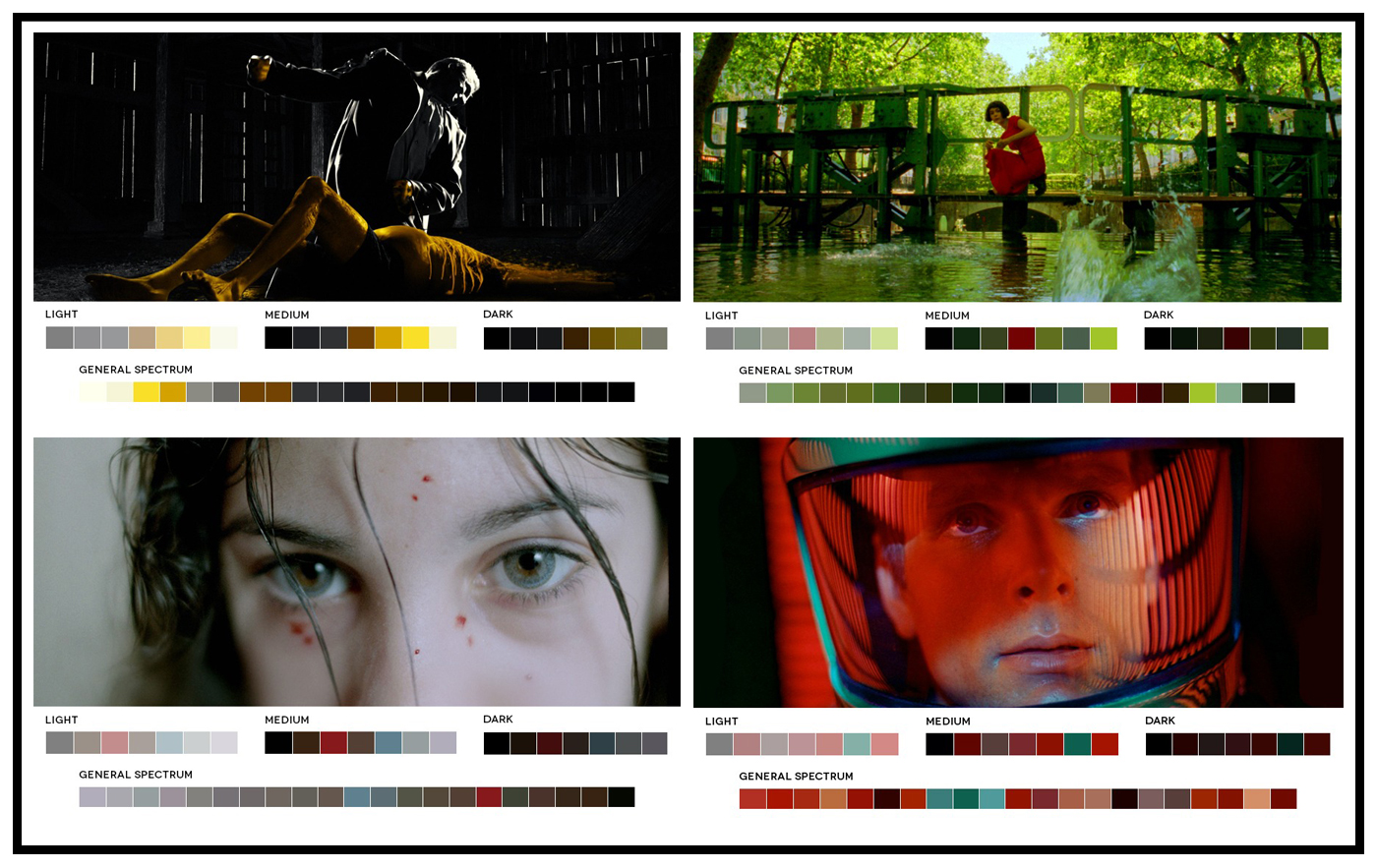 One of the goals is to give artists color palettes they can use in their pursuits. The color palette extraction is done mostly manually in Photoshop.
Facebook graphics promote which movies and directors are on the website weekly.