Graphics for social media, website & eblast use featuring various Schwarzkopf looks.
A collection of promotional shelf talkers for various Schwarzkopf product lines. These cards are displayed in stores & salons to give brief information about the products.
Promotional deal sheets & flyers sent to distributors and salons. They include product tips, selling points & deals.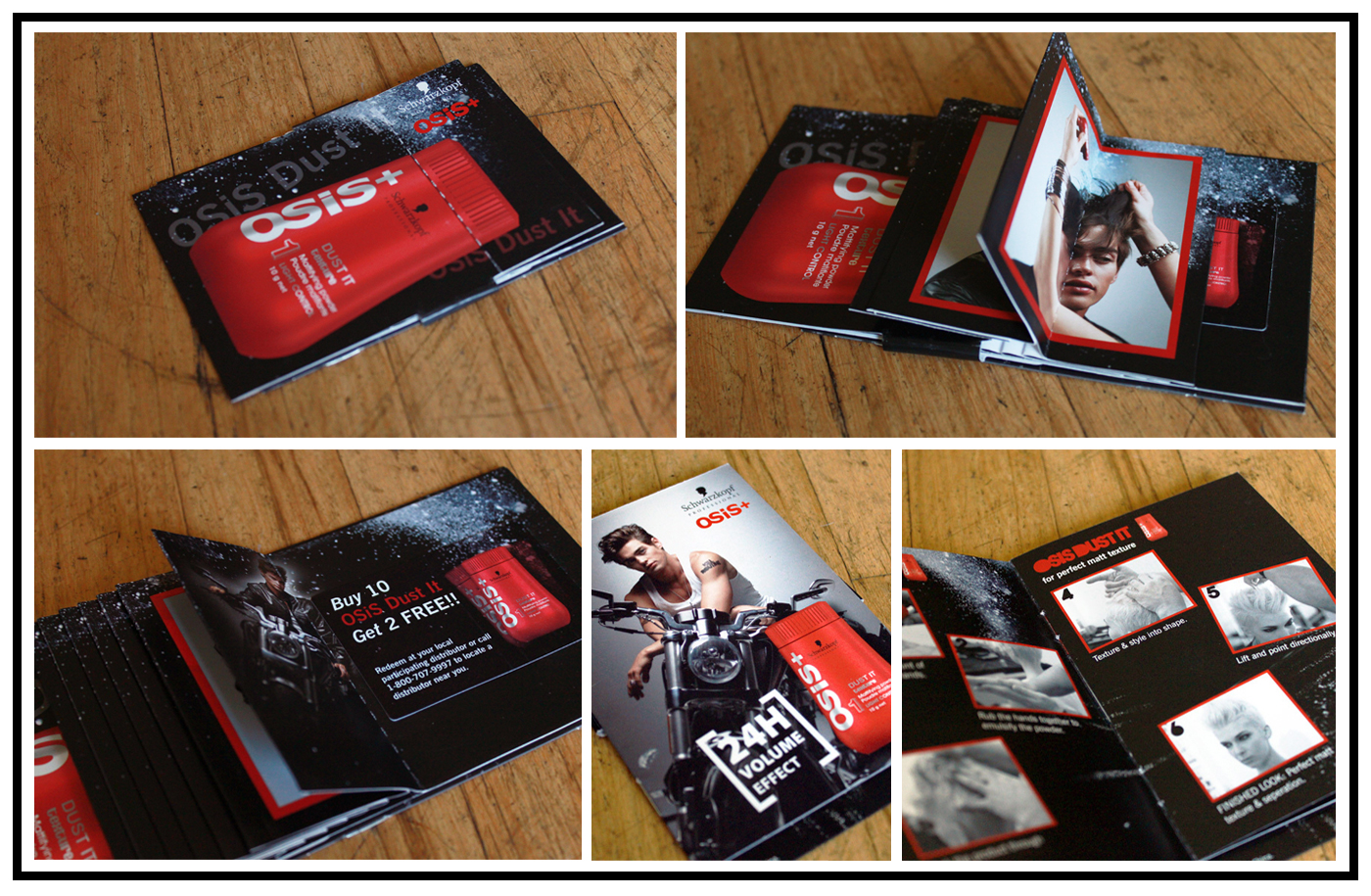 A flip book & accompanying booklet showcasing the benefits and application of OSiS Dust It hair product.
Leaflet offering information on products in the Schwarzkopf Professional BC Hairtherapy line. The spreads offer brief explanations of the products and the back features a product matrix with the entire line.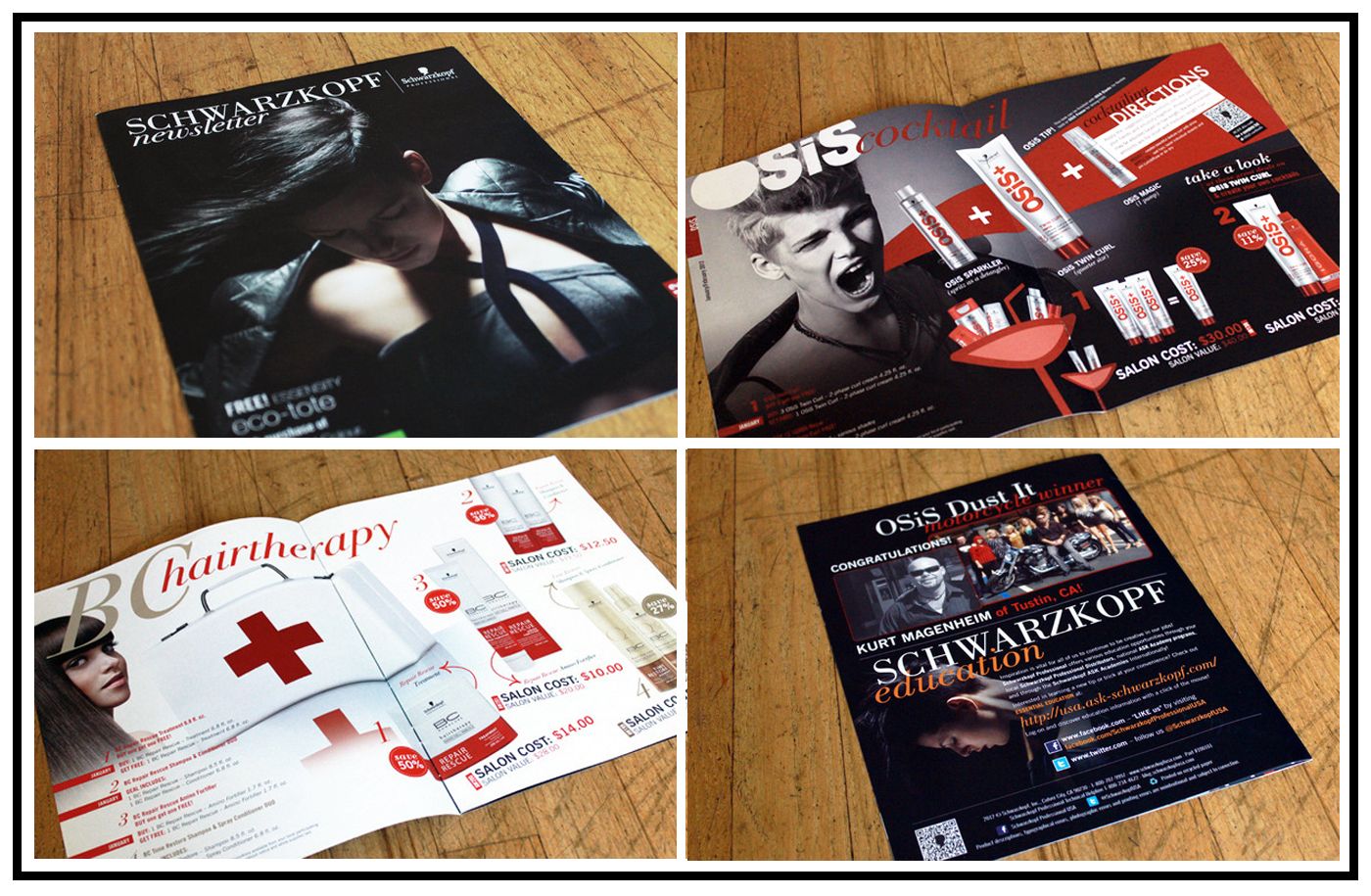 Promotional bi-monthly newsletter mailed to salons. Includes deals, continuing education & showcases looks from the latest Schwarzkopf hairstyle gallery.